Commercial Duct System Cleaning of Minneapolis, St. Paul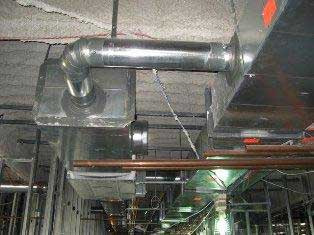 Invisible contaminants can be circulating through your business's air duct system, aggravating the symptoms of asthma and/or allergies. The friendly professionals at Done Right Air Duct Cleaning are certified in indoor air cleaning services and will put your mind at ease.
We at Done Right Air Duct Cleaning will use the advanced video-assisted Rotobrush aiR+® air duct cleaning system to show you what is in your air ducts before we clean them. We will also show you the air ducts after we have completed our cleaning to verify the cleaning was done thoroughly and correctly.
At Done Right Air Duct Cleaning, we offer an EPA-registered sanitizer for your air ducts to inhibit mold and mildew re-growth. This is the same sanitizer many hospitals and nursing homes use, so you know it's safe.
For your commercial air duct cleaning needs, call your friendly Done-Right Air Duct Cleaning representative today for more information or to schedule an inspection/cleaning.
Call Done Right Air Duct Cleaning today for prompt, courteous, knowledgeable and thorough air duct cleaning service.